Solar Covers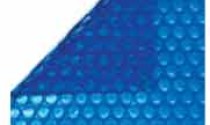 400 Micron Solar Swimming Pool Cover
This is a good standard cover for outdoor use. Great for heat retention and it's solar properties. The ...
Read More »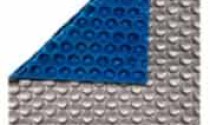 400 Micron Silver Back Solar Swimming Pool Cover
Our standard 400 micron thickness is a good all rounder cover, the added Silver used on the underside ...
Read More »
This gold backed cover and 500 micron thickness give added protection from heat loss and water evaporation. Using ...