Pool Chemicals
Algae Controller 2Ltr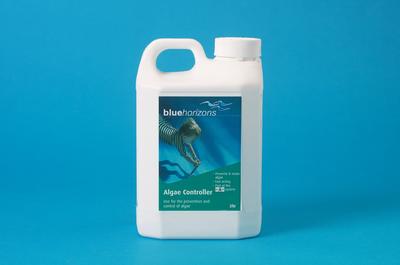 Algae Controller 2ltr
Blue Horizon follow the simple BOAST system in maintaining your pool. (Balance, Oxidise, Algae Control, Sanitise and Test). Obviously Algae control is essential, to a healthy water system .
Algae Controller should be used weekly. Algae can't be seen in the water until it has infested, by which time it's a nusiance. So it's far better to use a preventative measure. This non copper based product should be used weekly and is effective against a number of different algae.
Price only £21 plus Shipping!