Pool Chemicals
Ultimate Algae Concentrate 1ltr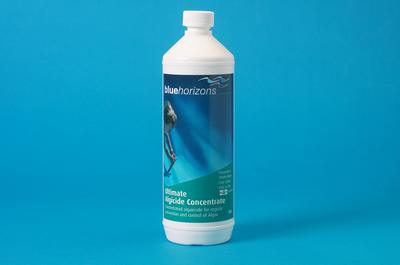 Ultimate Algicide Concentrate 1ltr
Blue Horizon follow the simple BOAST system in maintaining your pool. (Balance, Oxidise, Algae Control, Sanitise and Test). Obviously Algae control is essential, to a healthy water system .
The Ultimate Algae Controller both prevents and rids algae infestations. Algae can't be seen in the water until it has infested, by which time it's a nusiance. So it's far better to use a preventative measure, however for a conventional pool, this product should helpif you are unlucky to have an algae outbreak. This concentrated product means you only need a little for each application.
Price only £21 plus shipping!