Spa Chemicals
Spa Water Care Kit Complete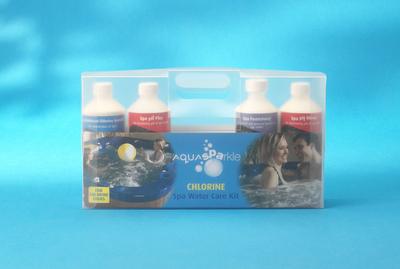 Spa Water Care Kit Complete.
This is a good all rounder kit and includes :
500g Spa Chlorine Granules
500g pH Plus
750g pH Minus
0.5ltr Spa FoamAway
50 x 3 Way Chlorine, Alkalinity and pH Test Strips
Spa Water Treatment Guide
For keeping your water in tip top condition, this kit has everything you need. See our other products that also will maintain a healthy spa environment.
Only £45 plus shipping!